Meet Our Staff
Rev. Wendy Wilson - Pastor
Wendy Wilson is the pastor of Unity Christian Church. She has served the church since January 1, 2014.
She is married and has two teenage daughters and two dogs.
Wendy attended Texas Christian University for her undergraduate degree with a double major in Psychology and Religion. She attended Lexington Theological Seminary for her Masters of Divinity. Wendy is originally from Texas where much of her family still resides.
Wendy first felt the call to ordained ministry when she was in the fourth grade. She loves the church and has a strong desire to help others have a vital, loving relationship with God and to equip the church to live out the Gospel within the world.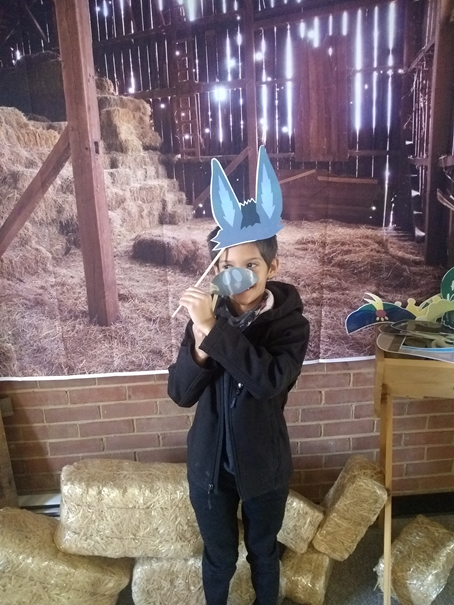 Hayden Cran - Director of Faith Development
Hi! My name is Hayden Cran. I was born and raised in Beaverdam, Virginia- a small town in western Hanover County. Growing up, some of my favorite things were spending time with my friends, hunting, fishing, and riding on anything with wheels around the old family farm. Around age 8, I started learning the guitar which kicked off my love of music and attempting to play anything with strings. At 15 and eager to work,
I started working with my elementary school principal on his farm. He helped teach me a word ethic, faithfulness to God, respect, and fairness.
I graduated high school in 2013 with honors in a agriculture (horticulture), and went on to earn my Associates in Horticulture Sciences. Today, some of my hobbies are playing music, exploring new places, shopping, and volunteering.
In 2012 at the age of 16, I was baptized and changed my life. Ever since then, I have been working towards leading others toward Christ and living as Christ-like as I can. I became a deacon at Zion Christian Church in 2014, and have served since; I have had the privilege of leading services, delivering sermons, and working to build the youth program at Zion. I am grateful and excited to begin my new journey at Unity, and I look forward to working with each one of you to strengthen Jesus' presence in and around Unity Christian Church.
Courtney Mena - Office Manager
Courtney has been with Unity since early 2017. She mangers the behind the scenes details of the church office, works closely with Rev. Wendy and team leaders. She also creates the weekly bulletin, monthly newsletter and calendar to keep you informed of all that is happening at Unity.
Courtney has been happily married since 1999 and has one child. She enjoys traveling with her family, being outdoors and spending time with close friends. She is passionate about animals and spoiling her four-legged children. Courtney love's Unity for their service in the Radford community and commitment to sharing the love of Jesus with everyone.
Courtney is in the office Monday - Friday, 8:00 a.m. - 2:00 p.m. if you have questions or need to arrange a time to meet with Rev. Wendy or Hayden.
David Thompson - Choir Director
Angela Thompson - Organist
Angela has been a church musician for 35 years. She has also taught music lessons privately for 20 years. She teaches Music Enrichment classes and has been the Guidance Counselor for 20 years at Belle Heth Elementary. Angela's degrees are B.S Music Education, BMT Music Therapy, M.S. School Counselor and License in School Administration and Leadership. "I am blessed to be married to David Thompson of 33 years. Some of my greatest gifts besides my husband are my family and children -Amanda married to Alex Wilkens; David Christopher Thompson married to Eva. We are also fortunate to have two grandchildren - Demi and William. I am still honored to have my parents Connie and Nina Browning. My siblings also help make our world abundantly rich and they are Carlotta Eaton and Steve Eaton and Michael and Sarah Browning. I feel lucky every day to have a large extended family and great friends. Our church family is also a beautiful part of our daily gifts."
Andrew Thomas - Pianist
Andrew has been a member at Unity since early 2016 and has been employed as the pianist since 2017. He graduated from Blacksburg High School in 2016 and from New River Community College with an associate's degree in Liberal Arts in 2018. His hobbies include making music, traveling, and studying theology. Andrew loves the Unity Christian Church family, because it is one in which all people can find love and acceptance, free of judgement.